---
Hiking for donations
---
Schedule of the hike
---
Hiking for donations
We travel 9 days, each about 15km, from 1 to 9 September 2017 for a school project in Mali. The action begins today and ends on 22/9/2017 with the public "emptying of the donation pot" in Olot. The donations from the entire period of donation "migrate" to a German club with their responsible German and Malish supervisors on the ground in Mali ... as well as to "Médicos sin fronteras".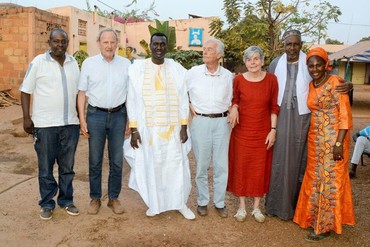 Photo: Houses of Hope ... High regard for commitment and courage in Mali, which prove my German partners from Wiesloch.
Find down below concrete costs in the school center and read the success stories ... I love to do more for them!
Donate instead of hiking?
Simple, transparent and safe: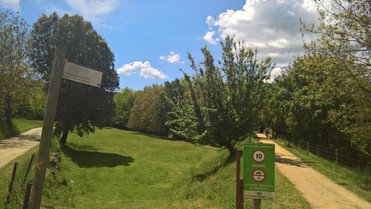 Donation e.g. 1km multiplied by € 1, € 5 or more :-) or less ... It is important that we get closer to the donation goal with every amount that comes from the heart, and you have the good feeling, that you have set set yourself in motion for others ...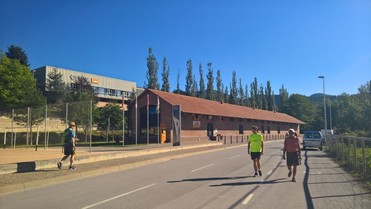 Sant Joan de les Abadesses - even early in the morning, we hikers are not alone ... warm encounters make the hiking day richer in every way ...
Stage-Day/ from > to km
1-1.9./Ripoll>S.J.de les Abadesses 12
2-2.9./S.J.Abadesses>Ogassa>SJAb.10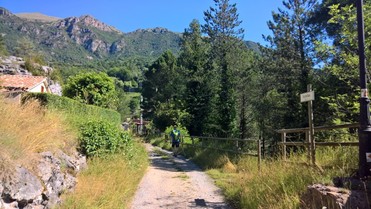 3-3.9. /S.J.Abadesses>Olot 22
4-4.9. /Olot>S F Pallerolls 18
5-5.9. /SFeliu de Pallerols>Amer 15
6-6.9. /Amer>Bescanó 19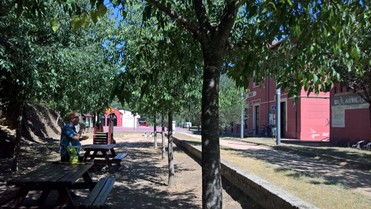 6.9. Wanderstart am Bahnhof von Amer...
7-7.9. /Girona (todo el día) 15

8-8.9. /Girona>Llagostera 22
9-9.9. /Llagostera>
Sant Feliu de Guixolls 18
This is the end of the hiking tour.
Please read and observe:
El día 9 al llegar a Sant Feliu de Guixols habrá comida (ca. 15€p.P.) en el restaurante cerca de les vies verdes ...
Registration: Actually not required, simply at the starting point to 10 clock and go (Sunday start at 9:30 from SJde les Abadesses) ... Naturally safer: the evening before brief information: 0034636230833
Bus trip from the 1st - 6th day from Estación del Autobus OLOT ( Bus goes 1st +2nd at 9:15h, 3rd at 8:45h, 4th be there at 9:30h and start hiking, 5th+6th at 9:15h http://www.teisa-bus.com/es/rutas .Return by bus, hotelroom to reserve, private room possible, quick registration is worth it ...
Day 7, 8 and 9 Start at Busstation Girona, Plaza Espanya ...
One-stage hikers: The short 12, 10 or 15 km stages (like the longer ones!) migrate completely go back to Olot by bus to Olot bus station, or by your own car...
Start almost every morning at about 10.00h, mostly near Alter Bahnhof of the village ... please ask.
Pure Hiking time a day: approx. 3 - 6 hours on very easy to walk, often shaded hiking trail
Bring along: Packed lunch, water, hiking sticks (against swollen hands?!)
News, inquiries and registration: 636230833, 972677297

All donations, 100%, "go" directly into the projeict of the German association Häuser der Hoffnung.e.V.
...and to the account of the Organization "Médecins sans Frontières" for the cholera sick in Yemen.
Be aware: We all walk and assume our own risk, insurance, related expenses (transportation, hotel, food, fiests, incl. the Tombola) and liability.


You are invited to participate by Ingrid and Heinz Wiltsch, German Old age pensioners, from Olot in Spain, Montsalvatge Street, 5,
Tel./Whap 0034636230833, skype estidestid dr.wiltsch@gmx.net